Rainy days are the perfect occasion for any photographer to capture some great reflections. Even though you can photograph reflections during any weather (especially if you have some rivers or lakes nearby) when it rains you can capture some beautiful reflections in puddles on the streets. The options for doing so are countless since there are absolutely no limitations.
Reflections in puddles look great at night as well because light sources such as street lamps or neon signs are reflecting off the water. While many photographers think of crystal-clear images when it comes to reflections, you can get pretty creative and photograph something more abstract as well.
Here are a couple of tips and ideas to get you started:
1. Adjust Your Camera For Rain Photography
In case you're taking photos while it's raining, you need to check and adjust your shutter speed and ISO settings. Dark clouds can dim the natural light, so you might need to raise the ISO. In case you want to catch the raindrops hitting the puddle, try to increase your shutter speed to at least 1/500th of a second.
When it comes to aperture, it also depends on what you want to achieve – if you want some interesting bokeh in your photographs, stick to wider apertures.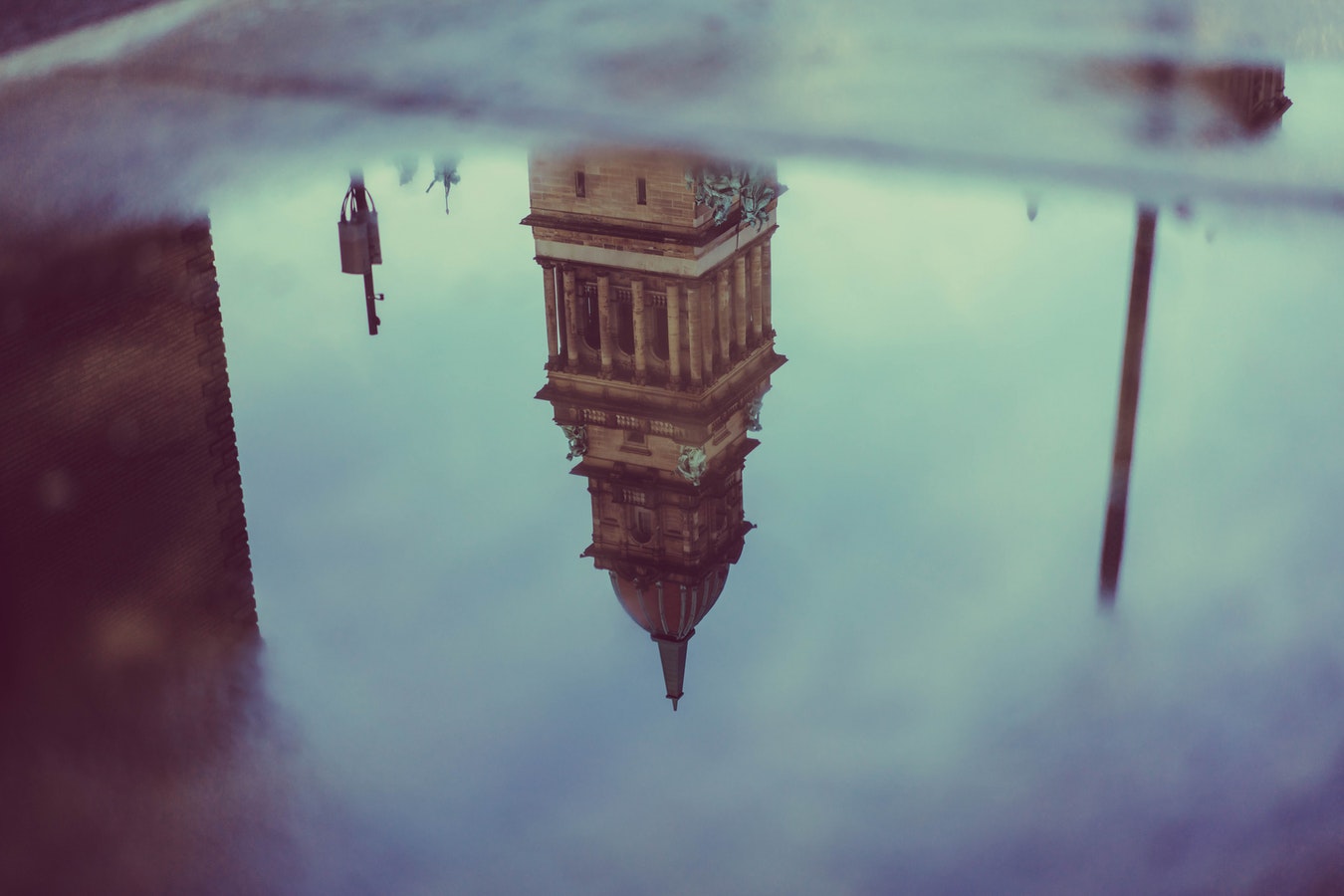 2. Reflections Of Buildings In Puddles
Photographing the reflections of buildings in puddles has a surreal vibe since everything is upside-down. If you catch the reflections of people passing by, the entire scene can look even more lively. In order to get some really great shots, you can experiment with different camera angles and try a wide-angle lens for capturing gorgeous cityscapes in the water. Be mindful of the entire scene since composition always matters.
3. Portraits In The Rain
Taking portraits in the rain can be as exciting as shooting landscapes and cityscapes. While it's relatively easy to take self-portraits while leaning over puddles, it's more challenging to take interesting portraits of other people. Depending on the lighting and camera settings, these portraits can feature silhouettes or well-lit models – this is completely up to the vibe you want to create.
Using reflections is popular in wedding photography as well – many couples are thrilled to get unusual shots that feature their reflections in puddles and cloudy skies.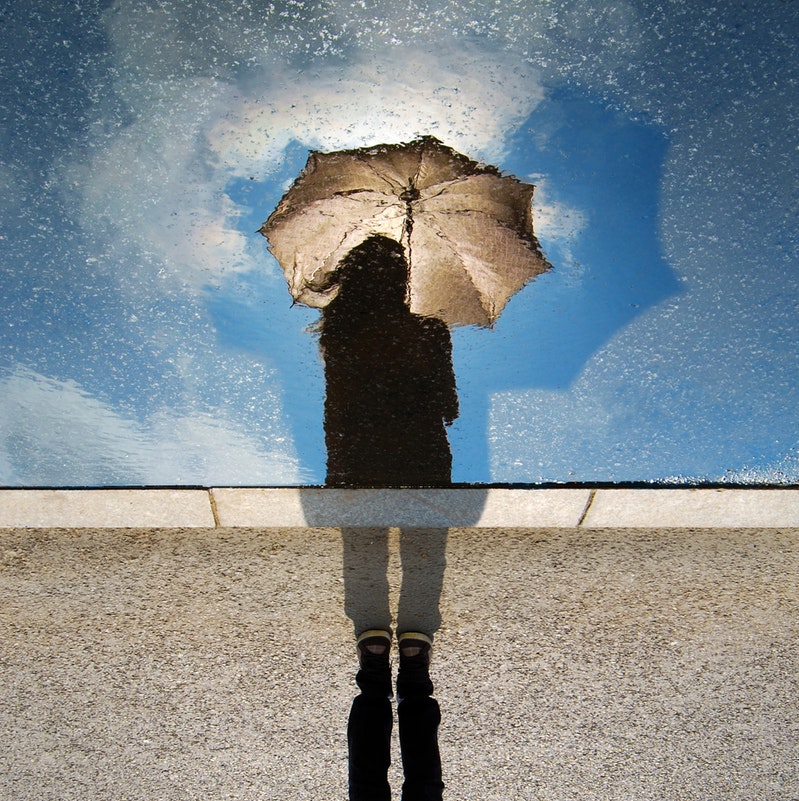 4. Reflections at Night
Photos of nighttime after rain look magical if done properly! You don't even have to look for any big puddles if you're shooting cityscapes at night – light reflecting off of wet pavement looks beautiful. The only thing that matters is finding streets with lots of interesting signs and streetlamps, possibly in multiple colors.
You can experiment with shutter speed when shooting reflections at night. If you want more abstract, blurry shots you can try using longer exposures. You certainly need a tripod in this case.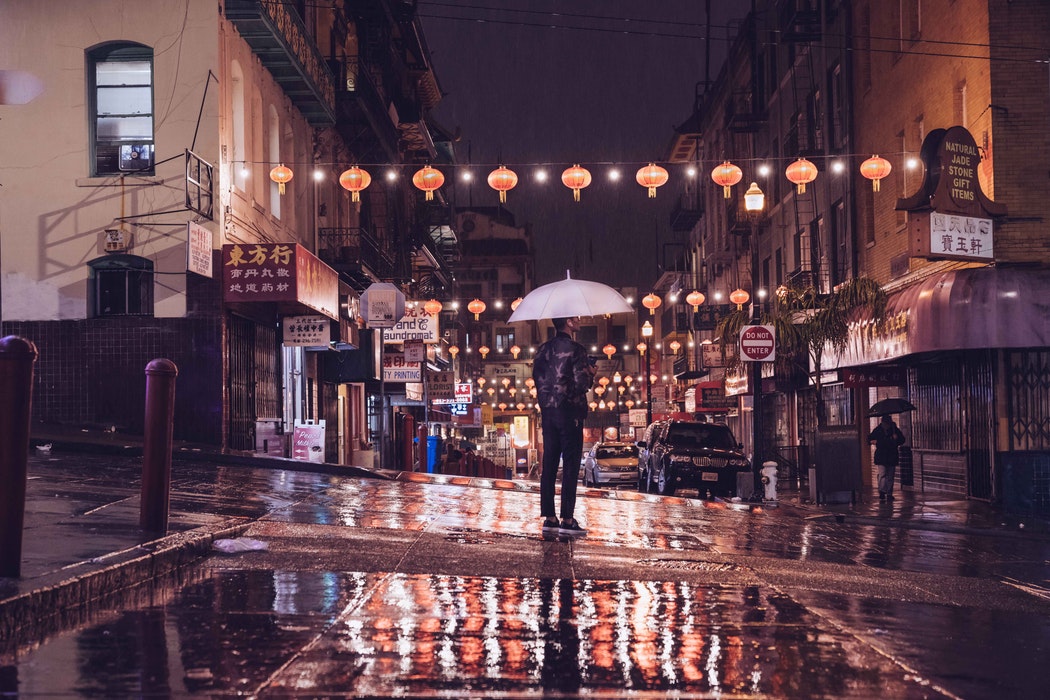 5. Playing with Bokeh and Reflections
Rainy nights are also ideal for experimenting with bokeh. Shooting wet surfaces and puddles at night while using wide aperture can create some stunning bokeh in vibrant neon colors. Besides bokeh, rain droplets glistening in the night are another great subject to play with.
You can also combine these two and have a stunning photograph of various shapes and colors. Such photographs resemble abstract images even though the subject is still recognizable.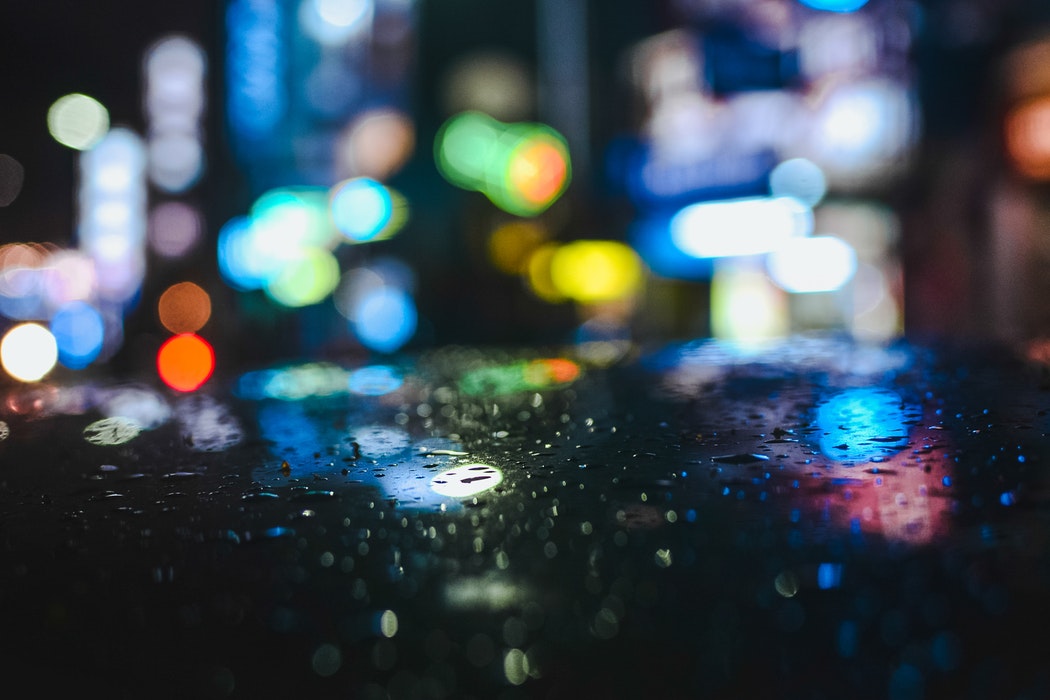 6. Light Painting and Reflections
If you're feeling really adventurous, you can try to do some light painting on a rainy night. There are many options when it comes to light painting – you can use LED lights, sparklers, fire, lasers or even something more elaborate and more dangerous, such as steel wool.
Finding a large enough puddle to make your idea come true can be a bit tricky in case you're working with fire or steel wool, but it's certainly worth efforts. Light painting in the rain can be done either in nature or in the city provided you're taking safety measures.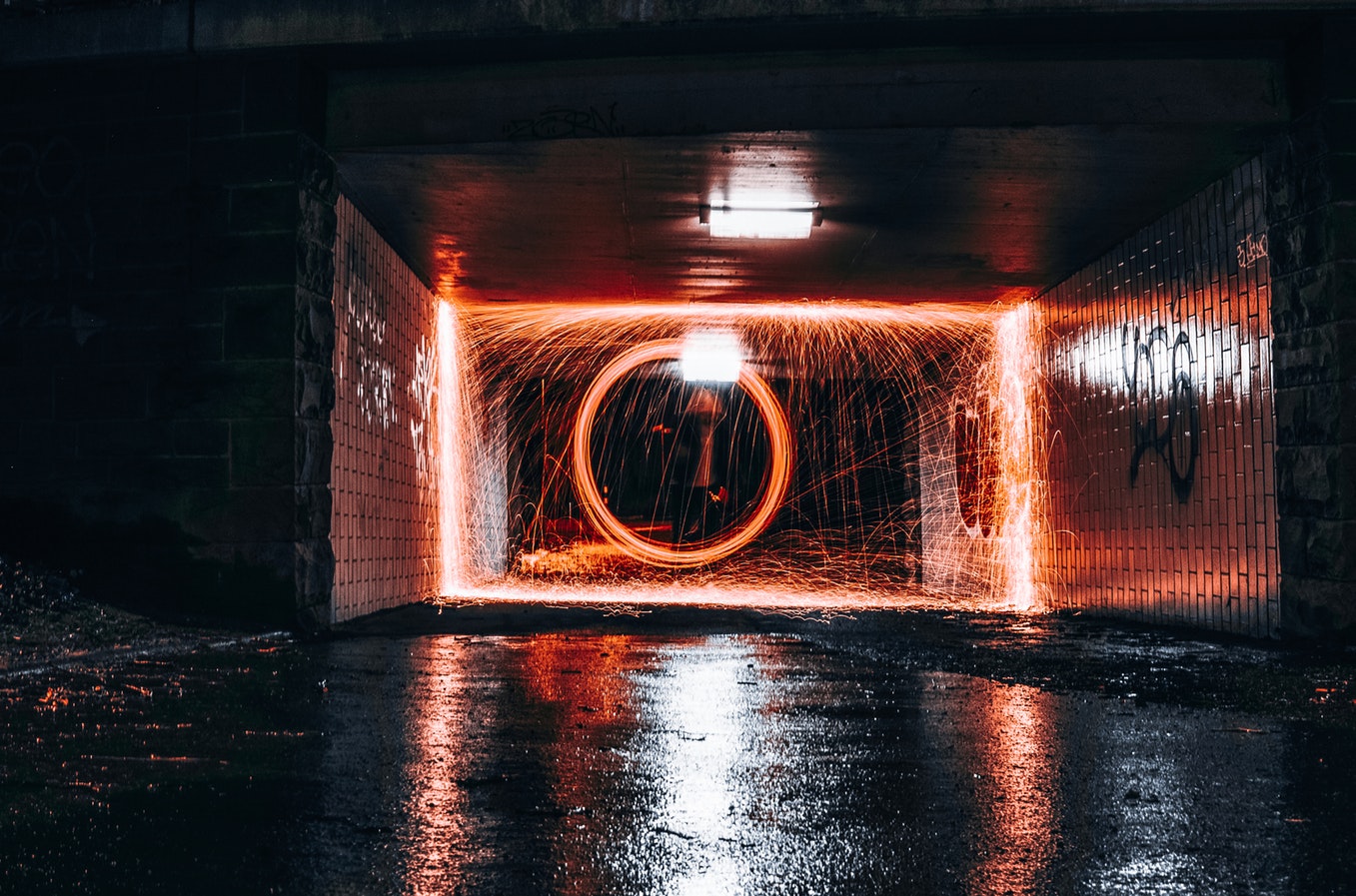 Capture Great Photographs Even During Bad Weather
No matter what is your shooting routine and what is your favorite genre of photography, you should definitely try taking creative photos in the rain.
Rain puddles can be a great challenge for your creative skills! Besides that, they can also help you spice up your usual way of shooting portraits, landscapes and abstract photographs.