Rainy days are some of the best days when photographers can use their creative eyes and mind and apply the techniques that they know to make beautiful photographs. Most photographers tend to stay indoors on a rainy day, but the chances of getting stunning images on a rainy day are very high.
Do not miss these opportunities and most importantly, do not shoot only during the day, as shooting in the night can be the best time to make use of light to accentuate the beauty of raindrops.
Note: Make sure that you have high protection for your gear if you are going to be using it outdoors in the rain. Even if your gear is weather resistant, it is highly recommended that you use rain covers and other protective accessories to keep your camera and lenses away from the rain as prolonged use in the rain could lead to severe damage to your gear. Carry an umbrella and wear a waterproof jacket to keep yourself comfortable in the rain.
In this article, we will look at some photography exercises that you can practice to capture some beautiful images on a rainy day. The sections below are accompanied by beautiful images so you get some inspiration to get out and shoot!
Today we are going to be focusing on three exercises:
Photographing Humans
Photographing Splashes
Creating Abstract Photographs
1. Photographing Humans:
Shooting humans on a rainy day can help create dreamy images that are way beyond what you would create otherwise on a clear or sunny day. Just use a little bit of creativity and imagination and you will be a step ahead of the images that you have created in the past or from what other photographers create.
Here are some tips on photographing humans on a rainy day.
Make Silhouettes:
In order to create silhouettes, you need to illuminate your subject from the back using a bright light. You can use your own light, streetlights or light from vehicles in the streets to create silhouettes, but, make sure the light is bright enough to help you create a silhouette – watch out for colorful bokeh. If you want to avoid any distractions and have only your subject in the frame, use a separate light to illuminate your subject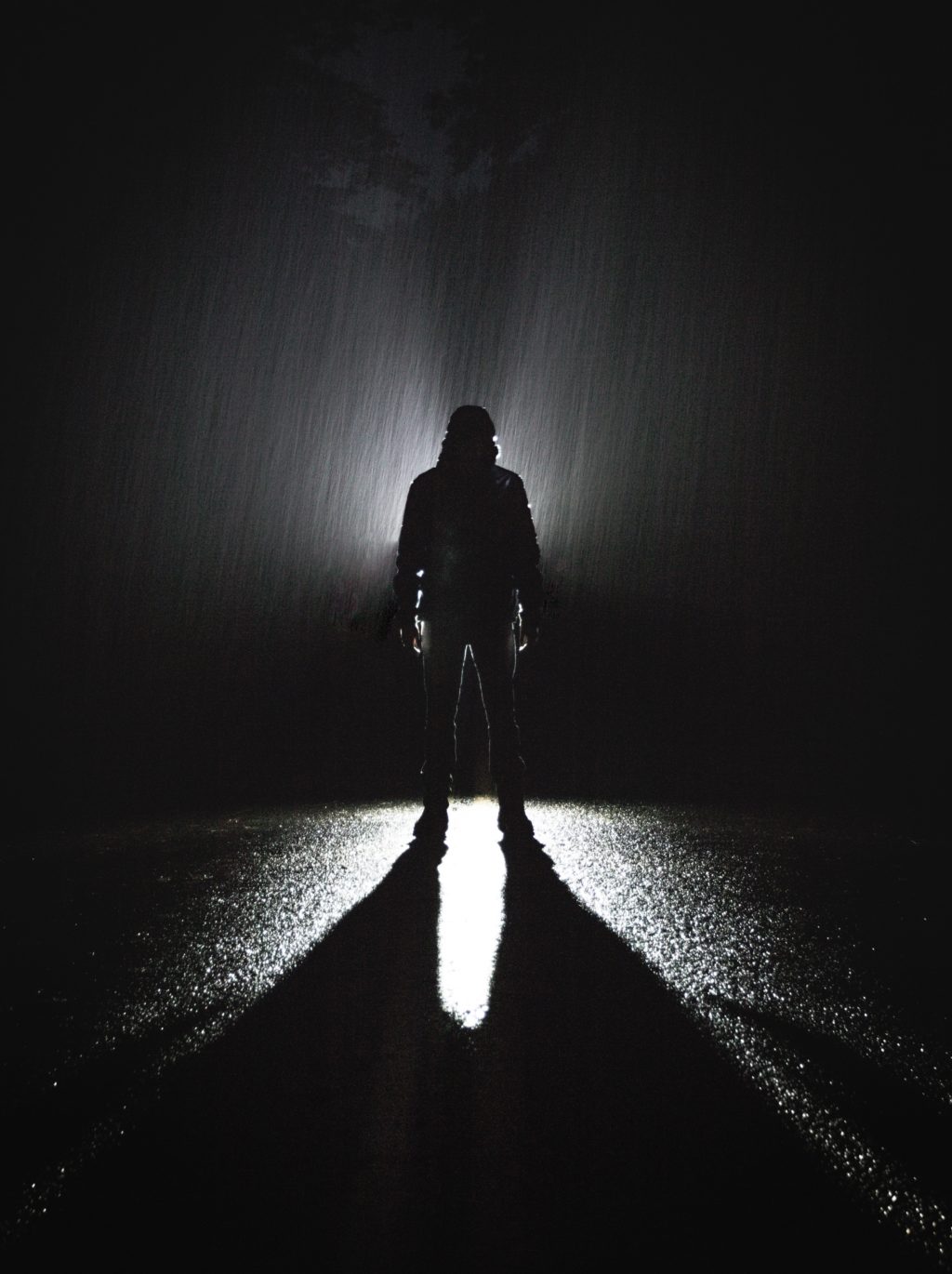 Use Your Flash to Freeze Raindrops:
If you are looking for an effect where you want the raindrops to be frozen and illuminated, then you can use a flash to freeze them and the light from the flash can illuminate the raindrops to help create magical images. Make sure you use a slightly narrow aperture like f/5.6 or f/7 to have both your subject and raindrops in focus.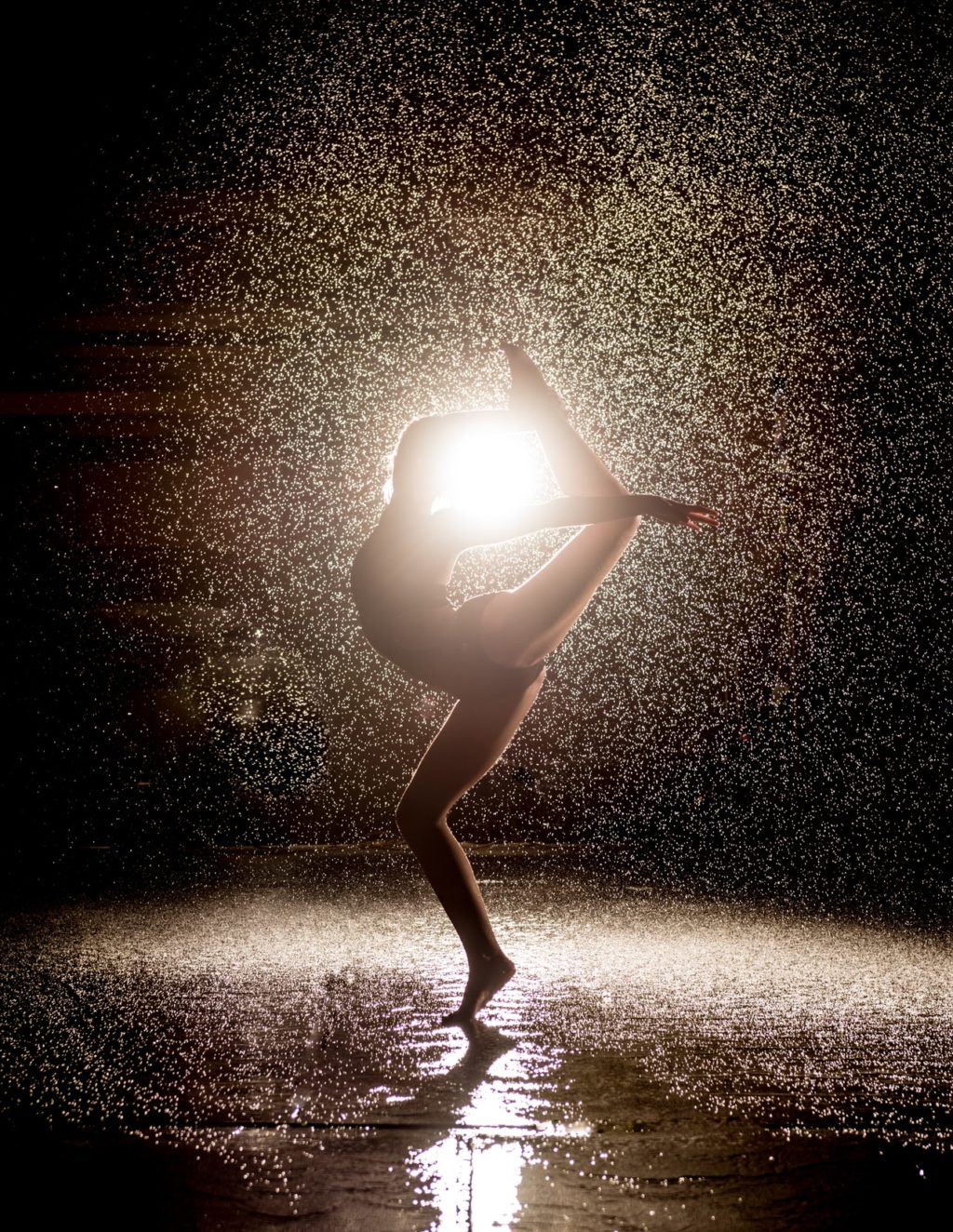 Note: Raindrops look very evident and beautiful when backlit. However, do not restrict yourself from shooting images lit from the front as well.
Photograph Kids Playing in the Rain:
Rainy days can be favourite days for kids especially in the summer, so they can get out for a splash. Use this opportunity to take photographs of kids in the rain.
Photograph People in the Streets:
Rainy days are a great time to photograph people in the streets. Once you are out, you are sure to find great opportunities to photograph people's mood and their actions in the rain.
Photograph Humans Through Glass:
When you are out on a rainy day, glass in windows, doors, storefronts, vehicles, bus stops, and other settings can be a great choice to photograph humans through them as it evokes the real mood and feel of a rainy day.
If you are in a coffee shop, (which you sure are going to visit after a day out in the rain), make use of this opportunity to sit by a glass window so you can also make some photographs of the passers-by. Play creatively with the aperture to get what you want in focus and throw the rest out of focus.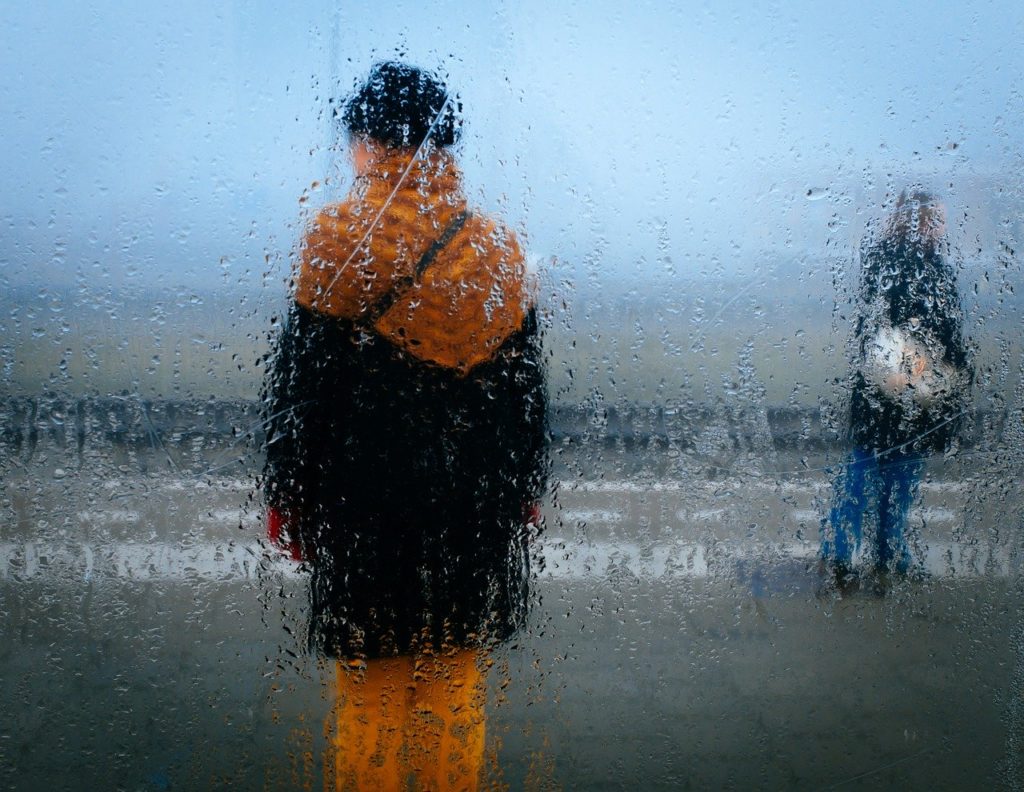 Photograph People through Reflections:
Reflections in puddles or on the ground are almost everywhere on a rainy day. Take this as the best opportunity to create stunning reflections of people.
2. Photographing Splashes of Rain Drops:
The next best thing to photograph on a rainy day would be to photograph splashes. You need to use a really fast shutter speed in the range of 1/1000th to 1/2000th of a second to freeze the splashes. Also, make sure you have a slightly narrow aperture in the range of f/5.6 to f/7 to get the splashes in good focus.
You can see splashes in various scenarios on a rainy day. Some tips on where you can find splashes to photograph are:
Rain water splashing on walls and the ground
Kids splashing water when they play and have fun
Water splashing off bird baths or ponds
Water splashing from the rooftops
You can even hold out your own hand in the rain to capture splashing rain water.
You can use a flash if necessary to freeze action and illuminate the splash if the light is not good enough.
3. Create Abstract Photographs:
Abstract images that look like paintings can be made on a rainy day. In order to make beautiful abstracts, you will need to be on the lookout for beautiful frames all around you including the ground. Some of the places to look out for abstract images during the rain are:
Puddles, glass doors, glass windows, glass frames are the best places to look for abstract frames. You can even make photographs while travelling by shooting through a car window, as long as you are the passenger.
Do not forget the plants, twigs, flowers and even spider webs around you in your garden or backyard. These can make for beautiful abstract raindrop images.
You can also make use of flash to create abstracts where you freeze the raindrops and illuminate them nicely.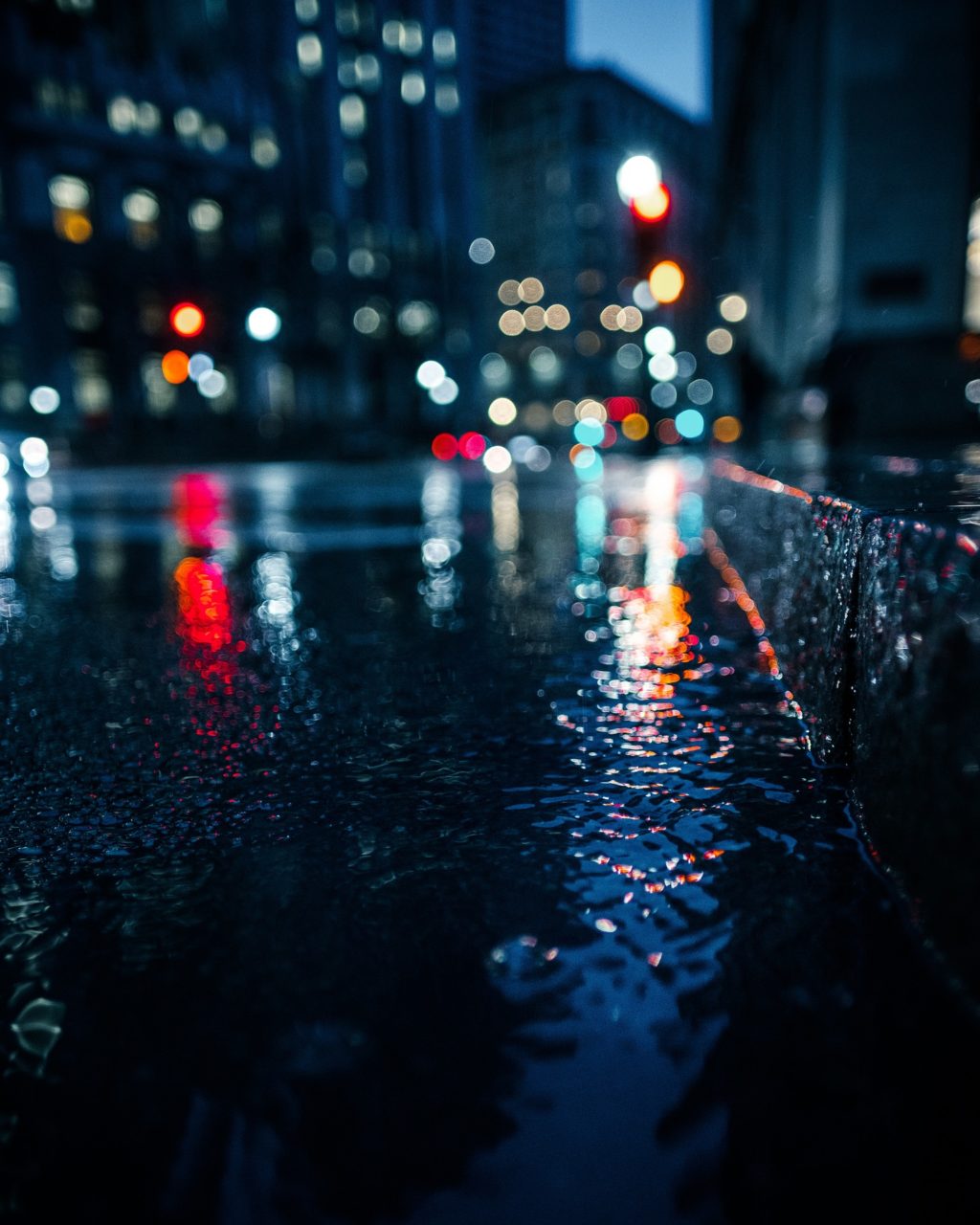 If you are someone who gets worried about getting out in the rain, you should try it now because the opportunities when you get out in the rain are endless. You do not need to adhere to what we have presented here as these are just a few tips on what you can do.
When you get out and see things, you will come back with images that you would not have thought of creating otherwise. So do not let bad weather stop you from exploring the creative possibilities in the world outside, especially when it is raining.
Further Resources: